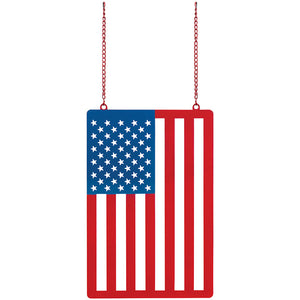 Show you patriotism by displaying this beautiful American Flag Metal garden flag proudly in your front yard or in your garden in your back yard. 
Our metal garden flags are laser cut and powder coated works of art you will be proud to own and display.   
13"H x 9"W
Pair with a garden flag stake or hang on a wall or door.